Hair oils
Which one will turn out to be the best?
Hair oils have become fairly popular natural care products.
Indeed, women all around the world have been using this kind of natural cosmetic more and more willingly. What does make this product so appealing? To be able to answer this question, we have to take a closer look at oil's properties and its manner of working.
First of all, hair oils can be applied directly on hair or used as an enriching substance added to cosmetics that we use for washing our hair. Certainly, it will work miracles in both cases. The popularity of this natural product has expanded on a such a considerable scale, that even beauty parlours has started to offer hair beautifying treatments (with the use of oils obviously). One kind of such a hair-condition-improving therapy is known as Oil Hair Treatment. The procedure depends on slathering hair with a mixture of oils that are selected and combined with regard to particular hair type.
Hair Oil Treatment should be conducted twice a week, three hours before hair washing. It is worth remembering to use a product that does not contain silicones. Such cosmetics are known for making hair flat and clogging hair pores. What is more, it is also advisable to apply delicate hair mask and let hair be air-dried after the treatment. If somebody is rather impatient then it is allowed to blow-dry hair yet using cool air only.
In general, hair oil smooths strands as well as make it glossy and soft to the touch. What is more, this kind of natural product has moisturizing, nourishing, and protective features. Furthermore, it makes hair more resistant to damages and falling out as ends stop splitting. Additionally, hair oil is able to create a kind of a protective barrier around the strands. This 'shield' is responsible for blocking way of all harmful factors deriving from external environment to get inside hair structures. Basically, such a barrier is also good at safeguarding hair against harmful working of the solar radiation.
In your hands we place the ranking of the best hair oils. This fact-sheet's aim is to present the products with reference to several features such as: scent, colour, manner of obtaining the oil, manner of application, properties. The ranking was designed for both the women who use oils regularly, as well as for those who are just thinking about starting such a treatment. The participants of the test were the women who are passionate about beauty. Each of them received a cosmetic that had the following properties: strengthening, nourishing, moisturizing, anti-hair loss, anti-hair breakage, and for shine restoring. Read the ranking posted below and see for yourself which hair oil deserves your appreciation.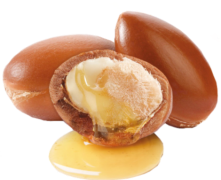 Argan oil is the most popular natural hair care product. It is known and highly valued by many women due to its extraordinary features. The truth is, this product can be used not only to nourish and protect hair. In fact, it also works miracles for face and body skin. It is fairly important to realize that argan oil should be stored in a cool and dark place, most preferably in a dark-glassed bottle. In short, it is recommended for every skin and hair type.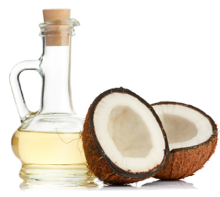 Coconut oil is yet another very popular product applied for hair care. It can be used for cooking as well as for body and face skin treatments. Before choosing this kind of a cosmetic, it is worth paying attention to the place the product comes from, its expiration date, price, and manner of storing.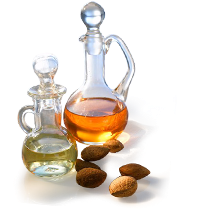 Almond oil is another very popular product that is able to help us with numerous health and beauty problems. The product has to be stored in a bottle made of dark glass and placed somewhere in a dry place. In short, almond oil is designed for all hair types care.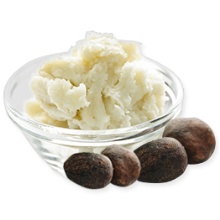 Shea Butter is categorized as saturated oil. It is popular because of its nourishing and caring features. It has plenty of applications in the field of cooking (especially in African countries) and cosmetology. Shea Butter should be stored in a tightly closed package, in a fridge, away from air and sunlight exposure. Cosmetic butters, including Shea Butter, are often enriched with artificial substances like fragrances and other additives.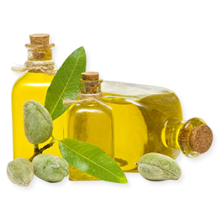 Jojoba oil is used is cosmetology fairly often. The product, that has all nourishing substances and fulfills its basic functions, should be labeled as both unrefined and cold pressed. What is intriguing about this natural product, it does not have any expiration date.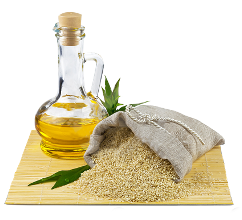 Definitely, linseed oil is considered as nutritional fat used for preparing healthy meals. But this is not all. Certainly, this kind of a natural cosmetic is also used for hair care. It keeps it freshness up to a month since opened.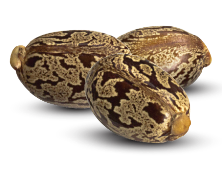 Castor oil is a very popular product which can help us with majority problems connected with heath and beauty. It is both easily available and fairly cheap. In fact, it can be bought at every single pharmacy's. The cosmetic should be stored in a dark-glassed bottle and kept in a dry place. Basically, castor oil is recommended for all skin types care.